Freelance Health and Wellness Writer
This job is no longer accepting applications.
Founded by veteran business executive, Noosheen Hashemi, and Director of Genomics and Personalized Medicine at Stanford University, Dr. Michael Snyder, January AI is the first precision health company that combines heart rate and continuous glucose monitors, sleep and activity tracking, and seamless meal logging to give you a complete picture of your metabolic well-being and nudge you towards better habits in just 30 days—from predicting which foods you should eat and avoid, to when a brisk walk or overnight fast can bring your blood sugar back into a healthy range.
Check out our recent coverage in STAT, TechCrunch, New York Times, Wall Street Journal, Financial Times, and VentureBeat.
At January AI, we believe that every day is January 1st, that every day is a fresh start. We believe that health isn't a place you reach, but the simple process of doing just a little better than yesterday. We believe that self-improvement is a team sport. That's why January AI is creating a community of everyday people building their healthy habits, together. January AI is backed, among others, by Marc Benioff, Jerry Yang and Steve Chen, founders of Salesforce, Yahoo! and YouTube. If you're ready to join our team and help grow this community, please submit your application following the link provided.
Position Overview
We're looking for health and wellness writing professionals who can help us take our organic acquisition to the next level. This is a freelance position that pays on a per article basis. We're looking for writers who are passionate about metabolic health and gut health with basic SEO knowledge.
Responsibilities
Write 3 articles per week
Each article should be around ~1000 words
Ability to pitch scientific topics
Understand the January brand and champion January's tone and voice
Paying high attention to detail for spelling, grammar, fact-checking and sourcing
Qualifications
Bachelor's, master's, or Ph.D. degree in a scientific, public health, communications, or related discipline
Health & wellness background, bonus points if you are a nutritionist or registered dietitian!
Working knowledge of SEO best practices
Health and science writing focus. You have a mastery of standard English grammar, writing, concepts and techniques, and style requirements
The ideal candidate has the ability, and desire, to translate complex medical concepts into easily digestible stories for regular people for promotion and distribution across our blog
Ability to research, organize and produce information to compliment your blog posts
Stellar organizational skills and the ability to consistently meet deadlines
Self-driven team player, you can take feedback from a managing editor
Ability to prioritize and move quickly and thoughtfully
Proactiveness
Attention to detail while working on the big picture
Please attach or provide links to sample work that showcases relevant talent and abilities from previous projects in your application.
Remote is OK for this role.
We'd love to hear from you!
Apply
Your application has been successfully submitted.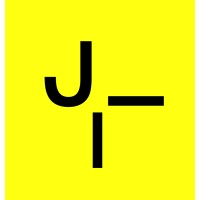 Eat Different